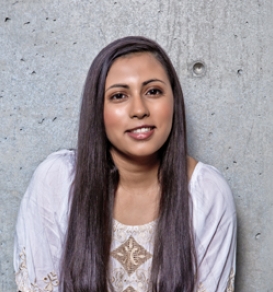 Name:

Riddhi Sanwal
Age/class year:

18, freshman
Hometown:

Lewes, Delaware
---
Why did you choose NETS Engineering over another engineering school? Over another major?
It combines my interest for technology and entrepreneurship. Combines creativity with technology, encourages pursuit of entrepreneurship.
How did you become interested in this stuff?
In high school some of my teachers introduced me to TED talks, and I became interested in people and their new ideas, new apps and startups, and I jumped on this wave of excitement over new stuff.
How would you describe the program to your friends and family who may not be familiar with it?
Integrated study of computer science and engineering with an underlying focus on networks.