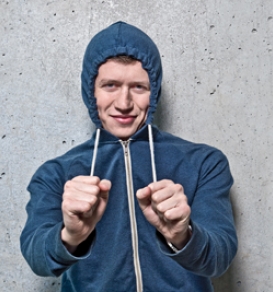 Name:

Ben Gitles
Age/class year:

20, sophomore
Hometown:

Winnetka, Illinois
---
Why did you choose NETS over another engineering school? Over another major?
It seemed like a cutting edge program, combining my interests for engineering and business, a lot of economics which was really interesting to me. I was considering chemical engineering, but this seemed like the way of the future.
How did you become interested in this stuff?
The only real experience I had with computer science was Johns Hopkins computer program, which I actually didn't really like, it was just a lot of coding. Freshman year in high school I took business and marketing classes and loved them.
How did you know this is what you wanted to do?
I went in thinking maybe I'll transfer to chemical engineering, but I really liked it here.