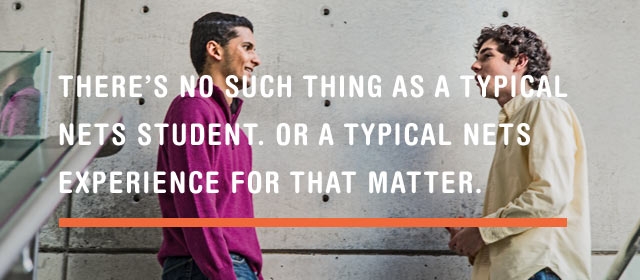 Both in and out of the classroom, you will encounter the unprecedented, whether it's a classmate, an activity, or one of the literally countless opportunities you can take advantage of in one of America's top schools nestled in one of its best cities.
Feel free to look around this page to learn more about what life is like for NETS students. After all, we're all about exploration.
---
Facebook
to ask them questions and join the conversation!
---
Connect with NETS students via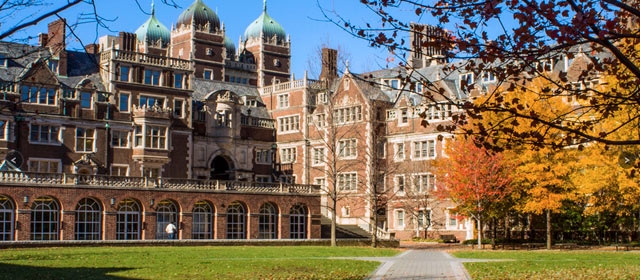 Student life at Penn offers a never-ending array of fascinating things to do. That's why the next thing you should do is click on this link to learn more about
Life at Penn
.
---
Where ones and zeros become flesh and blood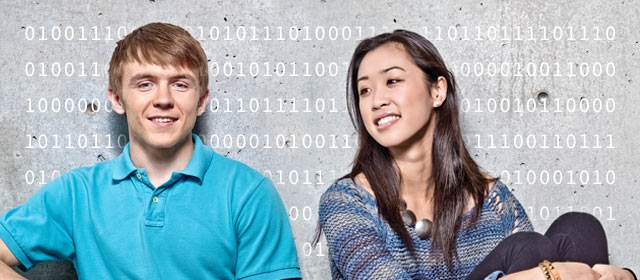 Meet some of our actual students and get their perspective on NETS and their lives at Penn.
---
Who says there's no such thing as a free lunch?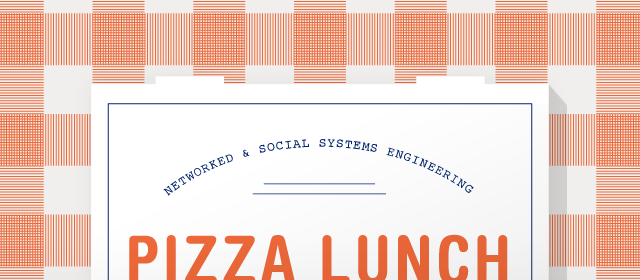 Every two weeks or so, NETS has an informal, free pizza lunch for all of the program's students and faculty. At Pizza Lunch, you can discuss the program—or whatever else is on your mind in a come-as-you-are, casual atmosphere. When it comes to program bonding, we put our money where our mouth is. Not to mention a few slices of pepperoni.
---